Saddlery & leather work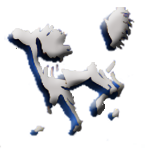 Saddlery and leather work is very varied.
I make horse equipment but I also make equipment for gunsmen, sportsmen (archery), bags, belts, holders and more.
I hand sew almost everything the old fashioned way with the pincers between the knees. Hand sewing is extremly solid, if after a time one stitch should give way not all the stitches will come out as with machine stitching.
I also do less artistic work but work that is usefull to all.
I repare and re sew everything that people bring me : covers made of canvas, seats, tents etc. The liste is almost unlimited.

Mistral d'autan, Saddlers, 81310 Lisle sur Tarn. Telephone (33) 5 63 57 59 20 email: contact@mistral-dautan.fr









Click on photo for description